We are a small integrated team at Ennis Veterinary Surgery which allows us to provide a personal service to all our clients.
Veterinary Surgeons
Jerry O'Connor MVB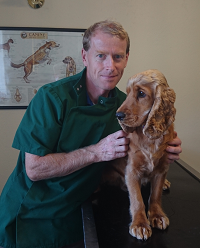 Jerry is a native of Quilty, Co. Clare where he grew up on the family farm owned by his father, Jerry Snr., who was also a practicing veterinary surgeon. Jerry qualified in 1994 from UCD and worked in a variety of mixed animal practices in Northern Ireland and England before returning to settle in Quin, Co. Clare in 1998. Jerry has always enjoyed the variety offered by mixed practice and the daily challenges posed. Jerry held an amateur jockey's licence for four years but now gets his thrills playing hurling with Clooney Quin! Jerry is a devoted family man and pet owner and is never happier than walking his dogs on Spanish Point beach on a stormy day (although skiing down a mountain does come a close second)!
Dr Niamh Morrissey MVM PhD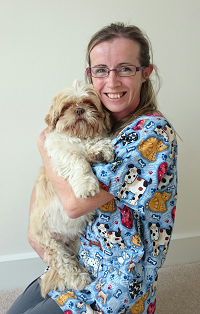 Niamh is a native of Midleton in East Cork where her love of animals drove her to help a neighbouring vet from an early age. She fulfilled a lifelong dream when she qualified as a vet from UCD in 1997. After a year-long internship in large animal surgery at the Veterinary Teaching Hospital, UCD, Niamh worked in veterinary practices in Essex and Warwickshire. Returning to UCD Niamh then undertook a Masters Degree and PhD studying gastric ulcers in racehorses and the physiology of the stomach. In 2007 she joined the Department of Life Sciences in the University of Limerick where she lectured in topics that included physiology, exercise physiology, nutrition, reproduction, agricultural science and animal behaviour. Niamh is very excited about being back 'hands on' in veterinary practice once more! Niamh loves to be out in the garden, or on a long hack with Daithi the Connemara pony and Toby the Labrador retriever.
Reception/ Administration
Flora O' Brien BScEq
Flora is a native of Ennis, Co. Clare. She has always had a love for animals, especially dogs and horses. This led her to the University of Limerick where she graduated in 2006 with a Bsc in Equine Science. Always keen to expand her mind and keep up with the latest techniques, Flora is doing an on-line dog grooming course at present. Having previously worked at Banner Equestrian Centre, Flora enjoys all things equestrian. Flora has competed in show-jumping events at amateur and riding club level. She enjoys going for long walks (or being dragged along) with her Jack Russell Terrier, Princess.